SPOILERS!!!
WARNING: This article contains spoilers for the fan fiction it pertains to. Please proceed with caution.
Survivors We Become is a horror-drama series based off of AMC's The Walking Dead. It is written by JustJeff00. The first season follows a group of high school students and their survival after a bus crash ends with them realizing the dead have begun to rise. The remainder of the series covers their struggles with survival in the new world as they meet friends, enemies, and faces of the past.
In August, 2019, J confirmed that the series will be cancelled following Season Five's finale. However the series would be rewritten to better suit J's Narrative. However, in April, 2020, Jeff revived the series for a sixth and final season, set to resume in July 2020, beginning with the conclusion of the fifth season.
Episodes
Main article: Survivors We Become/Episode Guide
"Bullseye"
"Misery"
"I Do"
"If, Then"
Episode 63
Episode 64
Episode 65
Episode 66
Episode 67
Episode 68
Episode 69
Episode 70
Episode 71
Episode 72
Episode 73
Characters
*THIS SECTION CONTAINS SPOILERS*
Character Lifespan Table
Characters are ordered by when they joined the main cast.
Major Characters
The following is a pictorial list of major characters with spoilers. For a full list of characters, click here.
Your Rating
How would you rate Survivors We Become as a whole? If it's a low score, I'd love to hear why in the comments.
Opening Sequences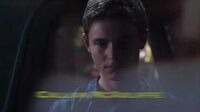 Community content is available under
CC-BY-SA
unless otherwise noted.