This article, Midnight, is property of JustJeff00.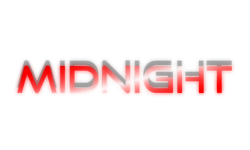 | | |
| --- | --- |
| Developer | JustJeff00 |
| Seasons | 1 |
| Episodes | TBA |
| Original Run | 2020/2021 |
Midnight is a supernatural drama series written by JustJeff00. The series follows a coven of witches and the bar they use as a cover up, Midnight, and the dangers they begin to face as they begin to get exposed. However, they also realize that danger is not only coming from the outside.
Episodes
For the full series episode guide, click here.
Season One
House of Carmikul
The Hunters Or The Hunted
Living Dead Girl
Who Are You, Mallory?
The Supremes
Delta Zeta Psi
House of Okoye
Day Tripper
A Puppet Master
That's So Jacob
From The Gallows
The Coven
Cast and Characters
For a full pictoral list of characters With SPOILERS, click here.
Main
Uzo Aduba as Serena Okoye, Liz's right hand and best friend who doesn't feel heard. She is a teacher to the other witches.
Lady Gaga as Liz Carmikul, the house mother and club owner. A woman whose sultry mystique always turns heads.
Kiana Ledé as Mallory, a new member of the coven who appears to be very powerful.
Oscar Isaac as Joel Farland, a high ranking member of the coven and a good friend of Liz and Serena's.
Avan Jogia as Ross Matendo, a photographer who can communicate with spirits.
Joe Keery as Jacob Reiner, a bartender with the ability to see people's futures.
Hayley Kiyoko as Kalea Paulson, Jacob's best friend with skeletons in her closet.
Camila Mendes as Shira De Silva, the telekinetic princess of the coven. She works as a dancer at the bar.
Anna Paquin as Nessa Cargonell, the botonist who is the woman to go to for potions.
Justice Smith as Chris Howe, a young man who has been tossed to the streets.
Kevin Zegers as Rick Gallow, a local in town who takes a liking to Liz, but is suspicious of who she really is.
Recurring
Georgie Henley as Lonna Reiner
Maya Hawke as Leah Bale
Tyler Blackburn as Thomas Lefebvre
Sasha Lane as Aziana
Reign Edwards as Lexie
Lia Marie Johnson as Peyton
Trivia
Community content is available under
CC-BY-SA
unless otherwise noted.