Welcome to the Afictionado Atheneum Wiki
Formerly known as The Walking Dead Fanon Wiki, Afictionado Atheneum is meant for writers looking to post their stories.
There are currently 8,359 articles as of August 2021.

---
Don't know where to get started?
Click here for a rundown!
Are you a veteran member looking for help on writing, or gaining notoriety?
Check out this FAQ!
Just wanna get reading already?!
CLICK HERE!
---
---
(Be wary of SPOILERS!)
Most important characters from our most popular stories!
Join our Discord!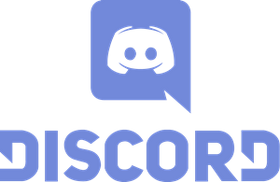 Staff
Please talk to any of us when you join the wiki or need help!
To see the list of members on this wiki, See Members.
Fanon Stories


Standalone Stories
Where Memories Lie - Written by AManInGreen
(Ongoing - 1 Volume, 13 Chapters)
Fear the Unnatural - Written by AManInGreen
(Upcoming - 1 Season, 1 Episodes)
Apocalyptic Mayhem - Written by AManInGreen
(Upcoming - 1 Season, 1 Episodes)
The Gauntlet - Written by AManInGreen
(Ongoing - 1 Season, 2 Episodes)
The World With No Name - Written by AManInGreen
(Ongoing - 1 Season, 1 Episodes)
Operation Bitemark's New Mission - Written by AManInGreen
(Upcoming - 1 Season, TBA Episodes)
This World is Ours by Right - Written by AManInGreen
(Ongoing - 1 Season, 2 Episodes)
King of the Dead - Written by AManInGreen
(Upcoming - 1 Season, TBA Episodes)


Choose Your Own Adventure Stories
The Walking Dead: Pick Your Path - Written by AManInGreen
(Ongoing - 4 Seasons, 53 Episodes)
Transmutation: Pick Your Path - Written by AManInGreen
(Ongoing - 1 Volume, 1 Chapters)
Fear The Living Series
Lost All Hope: Book 1
(Upcoming - TBA)
Black Skulls: Book 2
(Upcoming - TBA)
The Faceless: Book 3
(Upcoming - TBA)
Battlegrounds: Book 4
(Upcoming - TBA)
Kiss of Death: Book 5
(Upcoming - TBA)
Standalone Stories



(On Going - 1 Season, 6 Episodes)



(On Going - 1 Volume, 6 Chapters)



(On Hold - 1 Season, 16 Episodes)



(Upcoming - 1 Volume, 10 Chapters)



(Upcoming - 1 Season, 6 Episodes)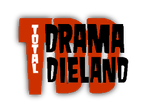 (Upcoming - 1 Season, 25 Episodes)


(Upcoming - 1 Season, TBA Episodes)

Collab Stories



With KeepOnKeepingOn
(Upcoming - 1 Season, TBA Episodes)



With Valvedian
(Upcoming - 1 Season, 10 Episodes)
Standalone Stories
Surviving Hell - Written by Freaky Ass Smile Lord
(Cancelled - 1 Season, 6 Episodes)
The Undead Room - Written by Freaky Ass Smile Lord
(Ongoing - 2 Seasons, 20 Episodes)
All That's Left - Written by Freaky Ass Smile Lord
(Ongoing - 1 Volume, 7 Chapters)
Here We Remain - Written by Freaky Ass Smile Lord
(Upcoming - 1 Season, TBA Episodes)
Death Journey to Canada - Written by Freaky Ass Smile Lord
(Upcoming - 1 Season, TBA Episodes)
Clash of Kings - Written by Freaky Ass Smile Lord
(Upcoming - 1 Season, TBA Episodes)
Cursed Town - Written by Freaky Ass Smile Lord
(Upcoming - 1 Season, TBA Episodes)
The Freaky Crossover - Written by Freaky Ass Smile Lord
(Upcoming - 1 Season, TBA Episodes)
A Sacred Place - Written by Freaky Ass Smile Lord
(Upcoming - 1 Season, TBA Episodes)
Collab Stories
Red Dead Redemption - Written by Freaky Ass Smile Lord and Valvedian
(Ongoing - 1 Season, 6 Episodes)
Breaking Undead - Written by Freaky Ass Smile Lord and KeepOnKeepingOn
(Upcoming - 1 Season, TBA Episodes)
Movies
The Room: Johnny's Revenge - Written by Freaky Ass Smile Lord
(Upcoming)
The Misery Falls Universe
The Crowe Trilogy - Written by JustJeff00
(Up Coming)
The Curse of Misery Falls - Written by JustJeff00
(Up Coming - 1 Season, TBA Episodes)
Willow's Hill - Written by JustJeff00
(Up Coming - 1 Season, TBA Episodes)

SWBverse
Survivors We Become - Written by JustJeff00
(Canceled - 6 Seasons, 52 Episodes)
Survivors We Become (Reboot) - Written by JustJeff00
(Active - 2 Seasons, 11 Episodes)
Crestview - Written by JustJeff00
(Up Coming - 1 Season, TBA Episodes)


Infections Universe
Infections - Written by JustJeff00
(Canceled - 6 Seasons, 32 Episodes)
A New World - Written by JustJeff00
(Completed - 7 Seasons, 78 Episodes)
Willing to Survive - Written by JustJeff00
(Canceled - 3 Seasons, 21 Episodes)


Zombie Trash
Downfall - Written by JustJeff00
(Canceled - 3 Seasons, 29 Episodes)
Welfare - Written by JustJeff00
(Canceled - 1 Season)
JTWD - Written by JustJeff00
(Canceled - 4 Seasons, 25 Episodes)




Collab Stories
Infections (Reboot) - Written by JustJeff00 and KeepOnKeepingOn
(

On Hold

- 1 Season, 6 Episodes)
Standalone Stories
Dark Days - Written by KeepOnKeepingOn
(On Going - 2 Seasons, 29 Episodes)
Walking Dead: Hunger Games - Written by KeepOnKeepingOn
(On Hold - 2 Seasons, 18 Episodes)
KeepOnKeepingOn's Walking Dead: Version Three - Written by KeepOnKeepingOn
(Upcoming - 1 Season, 7 Episodes)
RE:Awakenings - Written by KeepOnKeepingOn
(Upcoming - 1 Season, TBA Episodes)
Onslaught - Written by KeepOnKeepingOn
(Upcoming - 1 Season, TBA Episodes)
Cobalt - Written by KeepOnKeepingOn
(Upcoming - 1 Season, 13 Episodes)
Masterchef - Written by KeepOnKeepingOn
(Upcoming - 1 Season, TBA Episodes)
Side: Future - Written by KeepOnKeepingOn
(Upcoming - 1 Season, TBA Episodes)
Kubla Khan - Written by KeepOnKeepingOn
(Upcoming - 1 Season, 10 Episodes)
Danganronpa: The Adaptation - Written by KeepOnKeepingOn
(Upcoming)
Ω - Written by KeepOnKeepingOn
(Upcoming - ???)
Darkstalkers - Written by KeepOnKeepingOn
(Upcoming - 1 Season, 13 Episodes)
iCarly: The Blog Ends With You - Written by KeepOnKeepingOn
(Upcoming)


A New Day Series
A New Day - Written by KeepOnKeepingOn
(Completed - 5 Acts, 40 Chapters)
400 Days - Written by KeepOnKeepingOn
(On Hold - 1 Act, 6 Chapters)
All That Remains - Written by KeepOnKeepingOn
(Upcoming - 5 Acts, 40 Chapters)


Collab Stories
Infections Reboot - Written by JustJeff00 and KeepOnKeepingOn
(On Hold - 1 Season, 6 Episodes)
Pidge Between Worlds - Written by RatthewHolt and KeepOnKeepingOn
(On Hold - 1 Season, 18 Episodes)
Regular Outbreak - Written by Erendust and KeepOnKeepingOn
(Upcoming - 1 Season, 10 Episodes)
Dead Man Walking - Written by KeepOnKeepingOn and AManInGreen
(Upcoming - 1 Season, 7 Episodes)
Entropy - Written by KeepOnKeepingOn, JustJeff00, and Imim23
(Upcoming - 1 Season, TBA Episodes)